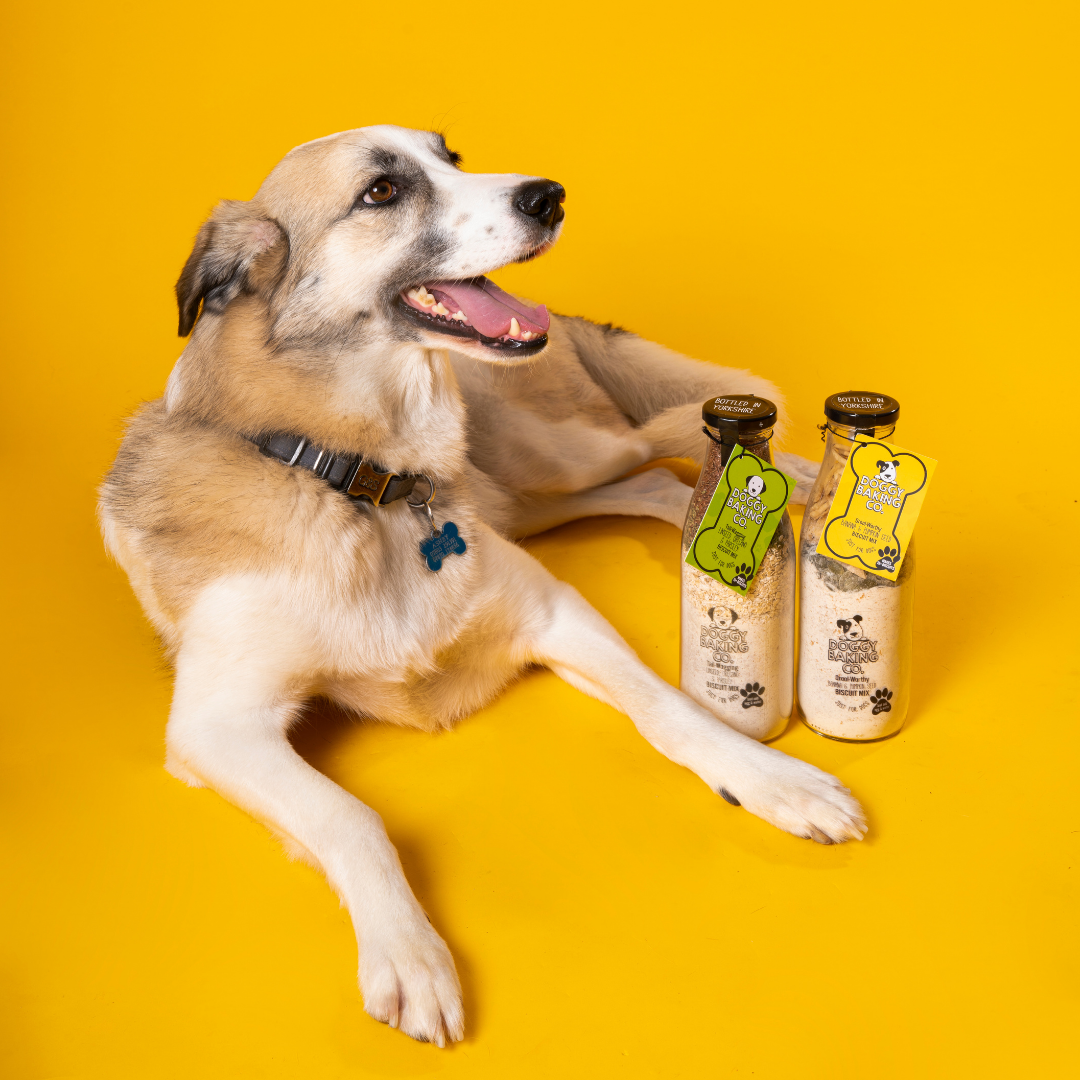 Dog Loving Bakers
What started as an April fools day joke in 2021 on The Bottled Baking Co social media pages has turned in to a fully fledged business.
We launched our doggy baking mixes in August 2021 with our core range of mixes, each one tried and tested on our own pooches (It helps that we are all dog lovers here), they all went down a treat.
Each one of our baking mixes are handmade in Yorkshire using human grade ingredients (give the baked goods a try too if you fancy!) and packed in to our signature reusable glass bottles.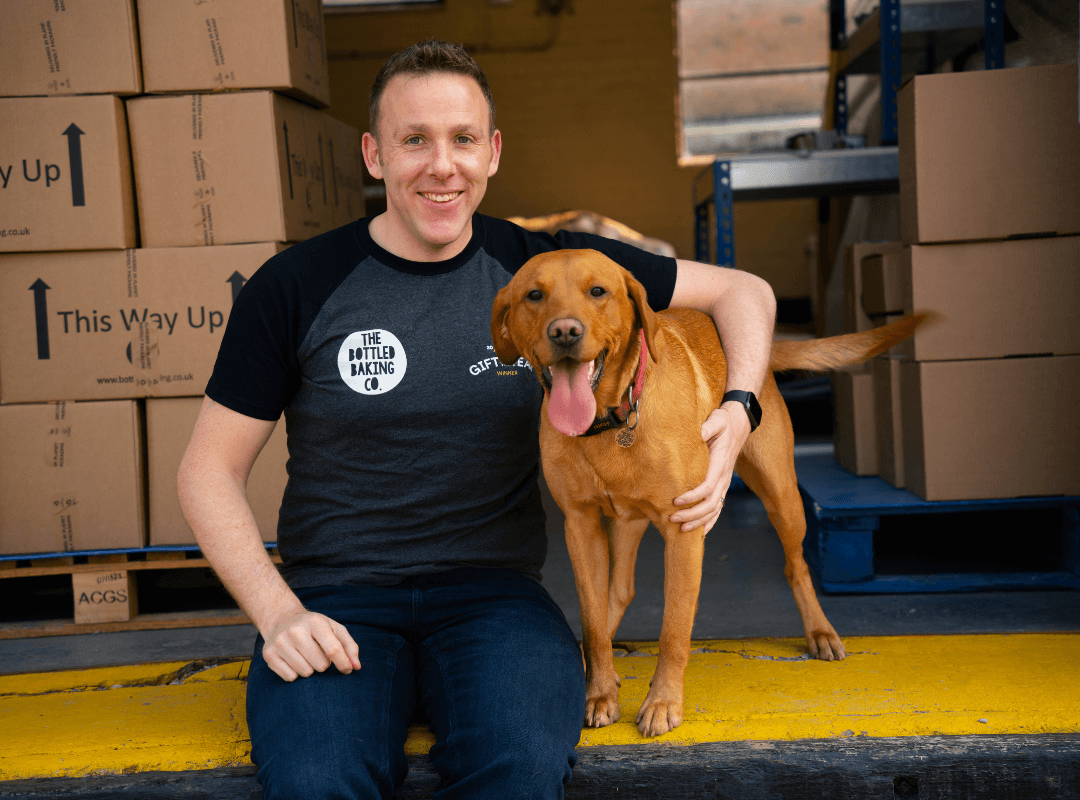 Greg Fraser
Founder of The Bottled Baking Co & The Doggy Baking Co
Doggy Details - Greg has grown up around dogs. He's currently got a 1 and half year old fox red Labrador
More About Us